DARCO Distributors in India
Orthopaedic Devices and Shoes - Foot and Ankle Products by DARCO.
Preventive, Postoperative, Diabetes, Off-loading, Wound Care
DARCO products are distributed across India through our authorized distributors. Please contact our head office or directly get the contact information of your distributor on this website!
Punjab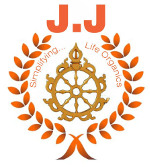 JJ Enterprises
Contact Person: Mr. Anshul Sachdeva
JJ Enterprises
DCP Dhiman Complex
Shop No. 105
Old MC Office Road
Near Sonu Sweets
Main Market
Zirakpur-140603
Telephone +91 998 800 3834
Telephone +91 843 784 8026
E-Mail: jjenterprises.zirakpur@gmail.com

Get to know our distributors:
JJ Enterprises, Zirakpur / Punjab
A young and enthusiastic Mr. Anshul stands to fight against a life threating complication (Diabetic foot complication) after his Uncle lost a leg due to diabetic foot. This incident shocked him and after going through the web about the prevalence of foot complications which is highly neglected in northern part of India, his new journey began. Mr. Anshul travelled to various cities in different part of India to gather information about the best quality footwear to help these patients. His journey met success at DARCO India, Dharwad. Mr. Anshul felt extremely satisfied as his passion to save the Diabetic foot met success. Receiving fantastic responses from medical fraternity across Punjab & Haryana he states that Diabetic patients should know more about the importance of taking care of about their feet.
Established in the year 2015 at Mohali (Punjab) JJ Enterprises is a Sole Proprietorship firm engaged in manufacturing and trading of an excellent quality range of Diabetic, Postoperative and Orthopaedic Footwear. All products are sourced from reliable market vendors and available to clients at reasonable prices. Under the guidance of "Mr. Anshul Sachdeva" (Proprietor), who holds profound knowledge and experience in this domain, JJ Enterprises is able to aptly satisfy clients across the country and abroad. DARCO Medical India is proud to count JJ Enterprises amongst our distributors in India.
Thanks to DARCO India, Tricity (Chandigarh / Mohali / Panchkula) gets the first Diabetes showroom in Zirakpur (Shop No-16, Navjot Square, Ambala - Chandigarh highway, Zirakpur).

DARCO Distributors in India
Orthopaedic Devices and Shoes - Foot and Ankle Products by DARCO.
Preventive, Postoperative, Diabetes, Off-loading, Wound Care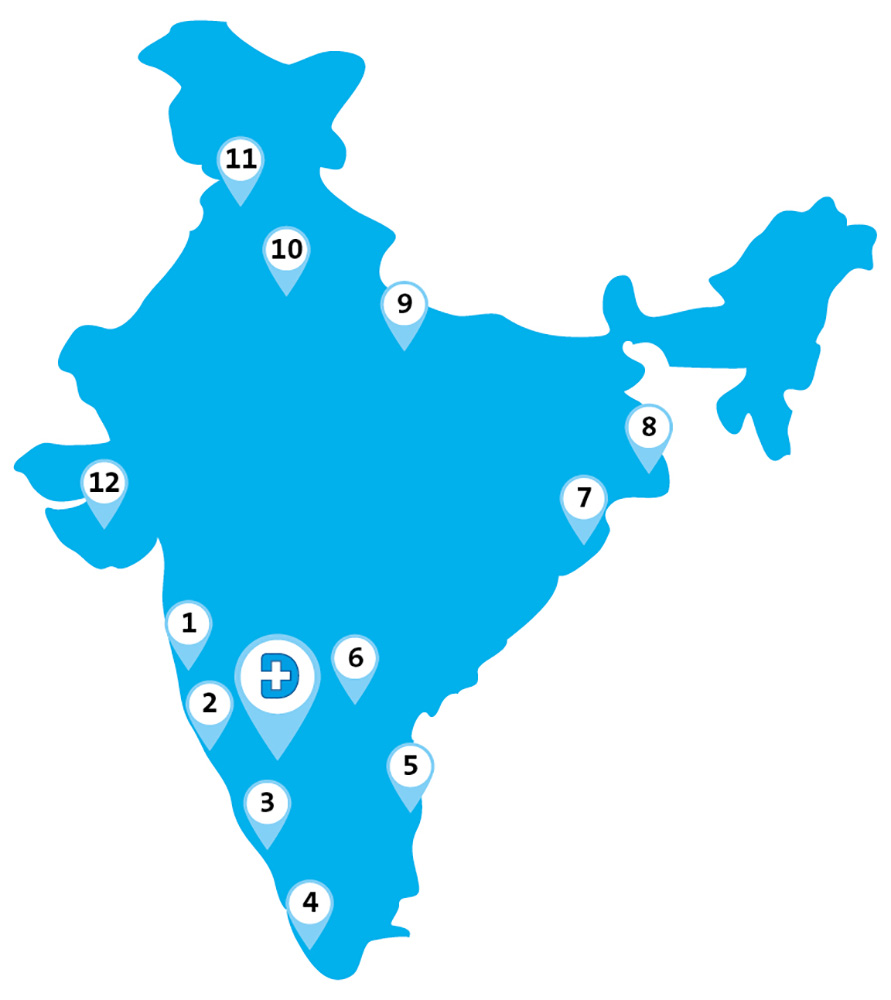 In India, we face a special challenge in caring for feet. Not only is it an enormous area of land to service but in general the movement of information and help maybe sometimes be slow.
With respect for cultural norms, most people don't wear protective shoes and economic challenges and literacy rates compound the issue. This puts many feet at risk. We here at DARCO India, want to support wound management organisations and health care facilities to provide quality foot care solutions and valuable information. The supply chain and network we build support our desire to make foot care available for as many people in need as possible.
DARCO products are distributed across India through our authorized distributors. Please contact our head office or directly get the contact information of your distributor on this website!
Overview: DARCO Distributors in India

Distributors wanted!
DARCO is looking for distributors all over India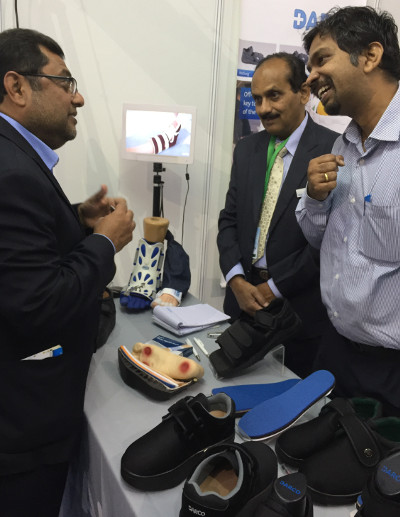 DARCO is one of the worldwide leading companies developing and selling high-quality cast boots, walkers and orthopaedic shoes for postoperative, trauma and wound care treatment. DARCO is an international well-known brand existing in the US for more than 30 years. We are represented in the US, Europe and China and are now introducing our products into the Indian market. Now, as our products are also available in India, we are looking for the right distribution partners. DARCO offers medical products with a large potential market growth, we offer outstanding quality, personal support, long-term reliability and medical advice to our distributors. DARCO products are exclusively distributed through professionals and healthcare specialists to the end user. Our distributors will be supported by a strong organized sales and marketing team.
DARCO is looking for distributors all over India covering the whole range of DARCO products. If you are interested to introduce the DARCO brand in your area, please feel free to contact us. Following you will find the list of distributors which already signed a distributor-contract with us for certain territory.
Please feel free to contact us in case of any questions: info@darco.in.



Do you need further information?
DARCO India - Our new websites
The intention of our internet appearance is to offer you an accurate picture of the scope, character and quality of our product range: DARCO offers a full product line of footwear specifically designed to control plantar pressure after surgery or in cases where wounds or diabetic ulcers are present on the foot.
DARCO products are available in the following product groups: Postoperative Care, Trauma Care, Diabetes | Off-loading & Wound Care, Plantar Fasciitis Products, Ankle Supports, Pediatric Care and Diagnostic Products. For further information e.g. catalogues, flyers or instructions for use please visit our rubric "Downloads".
Are you a patient?
Please approach our distributors in India.
Are you a professional health care provider?
Please send a E-mail: info@darco.in. Or call us at: +91 8362747446
In every case, we are looking forward to answering your questions!